CUSTOM WEB APPS AND FORMS
You think and we make it happens!
More than applications: we do what your imagination creates
The online experience is no longer a standard page with text and images. People are looking for ways to interact, tools to make online quotes, forms that grab information instead of pushing over several fields... At KQD we develop technology, helping you to reach your goals as it supposed to be. Our team of programmers, ranging from web developers to full-stack engineers, can build any apps, application or applets to turn your website into a real tool.
As you may imagine, we do not only develop everything, we integrate it with your marketing automation, with an amazing design, but we make it directed to your custom audience as well, talking their language and getting the best results.
See, it is not only about how many fields a form must have in order to make people interested in answering it. The thing is, many times the best way to get online forms done is to speak the audience language. And it may be animations, videos, images, short answers, complex fields, multi-step forms, automatic calculators, etc. If someone comes to you saying that chat-bot is the latest technology to get people's data, run as fast as you can from this person!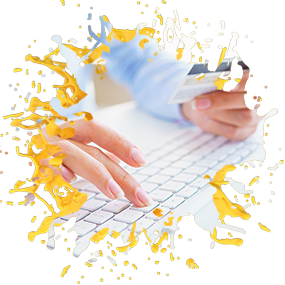 Our custom web apps and forms services can be used for:
Custom online forms
Custom online apps
Specially made effects
Interactive applets
And more
In KQD you can get whatever your imagination wants and our consultants can anticipate for you what will work based on your data and our expertise. Feel free to drop us a message or call and turn your dreams into reality.